When you feel like you want to get invested in your project, maybe it's something important, something deserving of more than just your money, there's no better way than to Do It Yourself (DIY). This is especially true of creative housework like painting and decorating. Your living space is the environment you call your own, and what better way to leave your mark on it than by designing it and carrying it out yourself? Of course, before doing that, you'll need to know what you're doing – mistakes can be costly to fix. So, before you start, you need a comprehensive plan. Put down on paper everything you're setting up to do – if you're missing inspiration, search the web for ideas. There's loads of interesting things you can find online, and plenty to spark your imagination. But, finally, it is all up to you!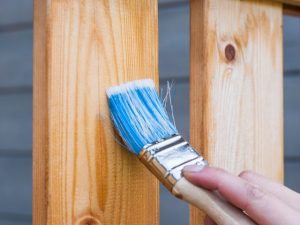 Make Sure You Do It Right!
When painting your own walls, fences and other areas, you need to make sure the conditions are right. Buy the highest quality paints and brushes/rollers you can afford – it goes without saying these are the most important tools for the job, with a high impact on the finished product. Do a thorough visual inspection of the areas you plan to paint, and make sure they are in the right condition (no cracked, flaking or peeling allowed!). Protect everything you don't want painted – this goes for your clothes and shoes too! Finally, wait for dry weather – humidity has a negative effect on drying.
Get Creative!
Technicalities are important, but it's top priority to have fun and get creative – what's the point of doing it yourself if you end up with that boring old look you're already used to? Let your creative mojo flow and conjure up some styles you've always wanted to try! If you're good enough, you could maybe reach the level of the 2018 Young Painter of the Year a decoration awarded by Johnstone's Trade. Believe in the person you see in the mirror, and DIY!